Tay Ninh launches smart travel application
To help tourists easily find and experience attractive tourist destinations in the province, Tay Ninh Provincial People's Committee launches a smart travel application.
Department of Culture, Sports and Tourism of Tay Ninh province said that the Tay Ninh tourism portal and smart travel application on the phone have just been put into operation by the locality.
tourist gate Https://mytayninh.vn portal has full of useful features for visitors, business travel agencies and state management agencies. With a smartphone, visitors can easily experience the video warehouse of travel, destinations, suggestions of places to eat, hotels, restaurants, hot events, banking services, health care. , means of transportation ... in Tay Ninh province.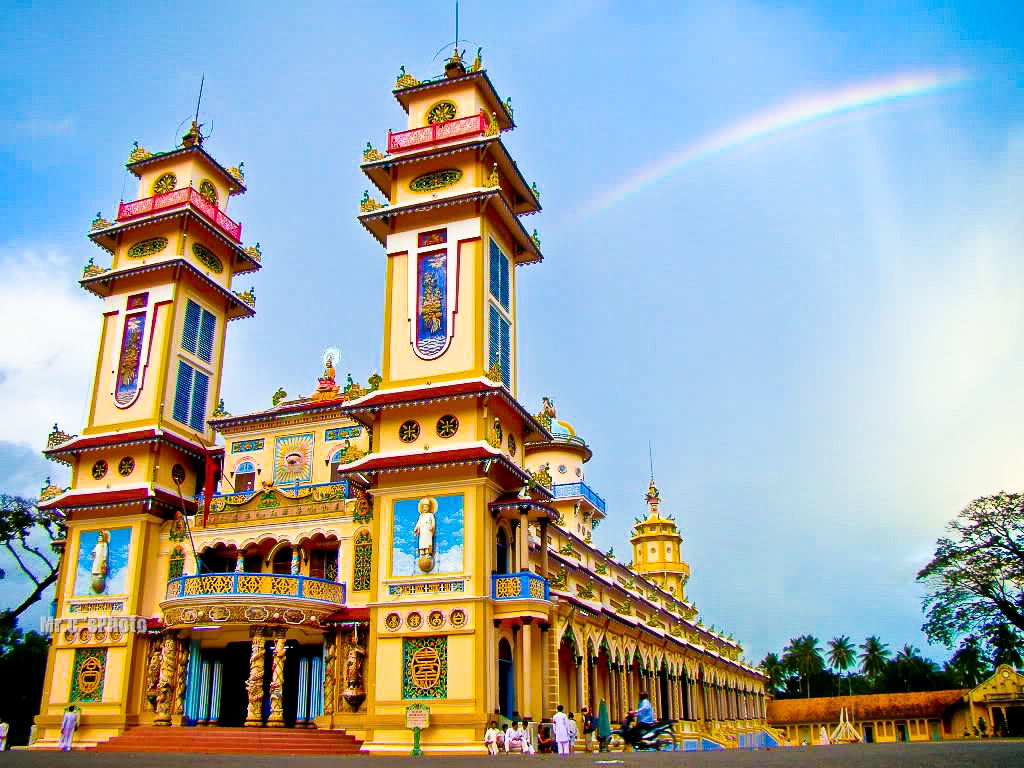 Toa Thanh Pagoda - Tay Ninh
The portal will contribute to promoting information and advertising of Tay Ninh tourism to locals, domestic and international visitors. At the same time, create favorable conditions for businesses and business establishments in the province to provide information and advertise freely on their establishments' business and service facilities, especially facilitating favorable conditions. benefit local people, domestic and international visitors to find information on tourist attractions, accommodation facilities, restaurants, bars, shopping venues, entertainment services, tournaments location and other utilities when coming to Tay Ninh.
To promote tourism development after the Covid-19 pandemic, Tay Ninh province has launched in response to the program "Vietnamese people travel Vietnam".
According to the Department of Culture, Sports and Tourism of Tay Ninh province, currently, the whole province has 43 accommodation, travel, restaurant and service establishments registering to implement promotions, in order to stimulate tourism in the form of pictures. discount tours in Tay Ninh, discount on the menu, discount cuisine, discount tickets ...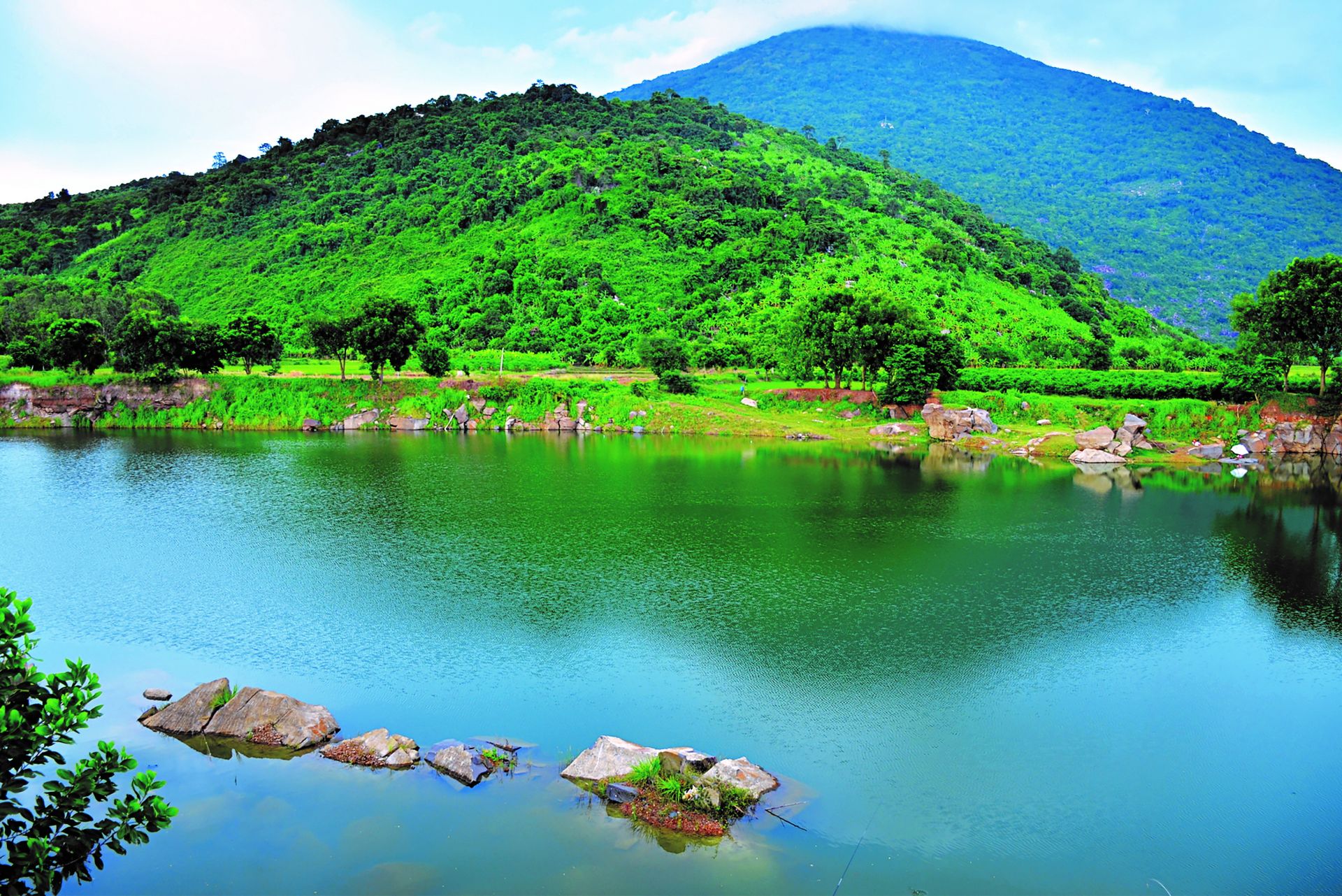 Ma Thien Lanh - Tay Ninh
In addition, Tay Ninh also has the famous Ba Den mountain landscape complex, known by domestic and foreign tourists, with a natural area of up to about 24 km2, including 3 mountains that make up Heo and Phung mountain. and Ba Den mountain. In particular, Ba Den mountain has a height of 986m, is the highest mountain in the Southeast, year-round always covered with clouds; Dau Tieng lake has the largest artificial irrigation work in Southeast Asia, with a water surface of 27 km2; has Cao Dai Holy See - a unique religious architecture, a special national historical relic, Central Base of the Southern Department of Vietnam and many other beautiful landscapes such as Lo Go - Xa Mat National Park. Vam Co Dong riverside calendar ... with fresh, wild and natural beauty.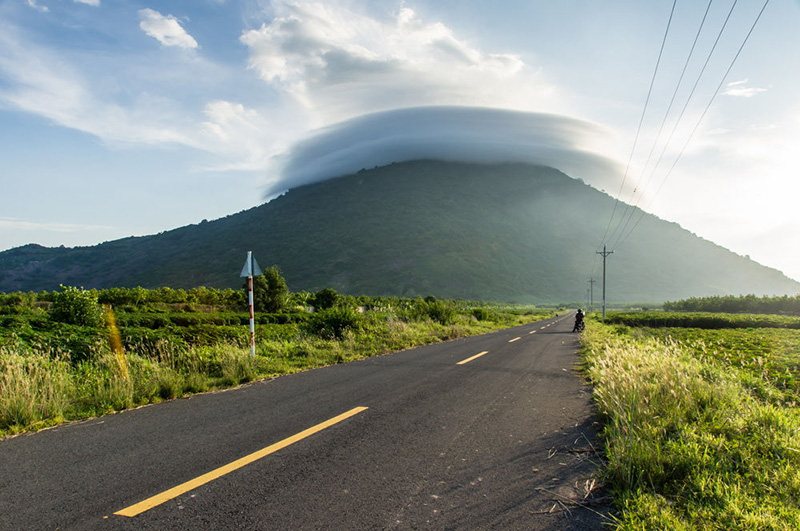 Ba Den Mountain -Tay Ninh
The cuisine in Tay Ninh is also very diverse and diverse, such as dewy rice paper, Trang Bang soup, Tay Ninh young cow, Tay Ninh shrimp salt and Cao Dai's vegetarian dishes, considered as one of the strengths. for the province to develop different types of tourism.
Special Dishes Of Tay Ninh
In recent years, the number of tourists to Tay Ninh has increased significantly. Each year, the province's tourism industry welcomes 4 to 4.5 million domestic and foreign tourists to Tay Ninh, tourism revenue growth of 5% to 15% per year is considered one of the Major efforts of the province in tourism attraction.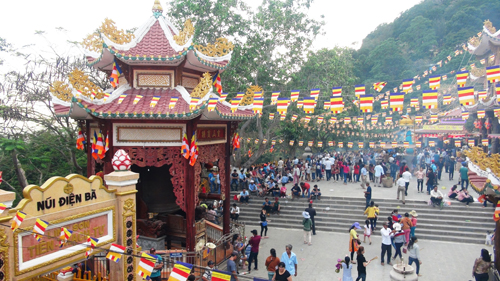 Ba Den Mountain is the current most attractive tourist attraction of Tay Ninh province.
At the meeting with the Ministry of Culture, Sports and Tourism on tourism, cultural and sports development orientation, Vice Chairman of Tay Ninh People's Committee, Nguyen Thanh Ngoc, said Tay Ninh had initially called for a the number of investors for commercial, service and tourism development such as: Vingroup has invested in a 5-star standard trade center, hotel and shophouse; the province has called for Western Sun Joint Stock Company. Ninh belongs to Sun Group - one of the leading corporations in Vietnam investing in the field of entertainment, entertainment and tourism with investment projects on cable cars and auxiliary works in the National Tourist Area. in Ba Den mountain, with the expectation that Tay Ninh will have a breakthrough in tourism development by 2030, turning the tourism industry into a key economic sector of the province.